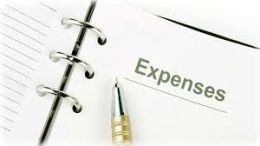 When you change jobs and you are moving to a new city with or without your family, the expenses you incur are called employee moving expenses. The benefits you get include relocation expenses as well as salary and compensation that include retirement, day care, and social security benefits. A company's policy includes employee relocation and the human resources division administers this. Prior to communicating with moving companies, you should first check your next employer's employee benefits and social policy aside from your salary. It is normal for employees to be asked to transfer from one city or state to another so employers usually give this privilege. There are businesses that provide
online tax forms and reimbursement spreadsheets
which are needed when claiming employee moving expenses. In these documents, you can list down all the expenses you spent upon moving. It is advisable to know which of the moving expenses are seen as employee moving expenses which can be reimbursed. Costs falling under employee
moving expenses
are airline tickets, gasoline, storage, and transportation of household belongings. There are employers who do not reimburse home hunting expenses, meals, and motel or apartment costs. A lot of companies provide mileage rate deduction wherein they pay for every mile of your destination and the fuel you consume if you are the one driving. There are usually two kinds of employee moving expenses. The first one is the reimbursement of such expenses directly paid to the worker while the second one is the reimbursement of these expenses which is given to 3rd parties such as real estate agents and
moving companies
. If you are moving to a different state or if you are an international employee, you will be entrusted to a certain agency dealing with accommodations, stay permits, visas and language teaching. These agencies will also look for employment for your partner or spouse and a good academic institution for your children.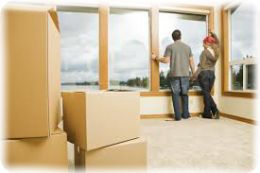 Usually, relocation packages for employees include home search service which is a service that looks for a house you will rent or buy, depending on your income and the needs of your family. It is a service that saves you money and time. If your company does not offer this, the expenses you incur when home hunting will be reimbursed. These expenses include pre-move home searching such as travel expenses, real estate services given by agents and brokers and lodging. Another service under relocation packages is looking for a job for your partner or spouse. This is because when relocating, the other partner has to quit his or her job. Looking for new employment in a new place can be stressful so your new company can provide employment remedies for your better half. The relocation package also offers storage and insurance of your household belongings. This is given to you if you require more time in storing your things when you exceed the free storage period of your chosen moving company. You will also be reimbursed for your moving expenses when you utilize vehicle shipping service, a storage service, full-service movers or a
self-moving service
. If you have kids, you will be assisted in looking for a school for them, especially if it is the middle of the school year. You will also be assisted in being introduced to your neighborhood and you will be given pre-move tours. Usually, a relocation moving package does not include moral losses payments, expenses in participating in new social clubs or sport teams and mortgage losses and costs.